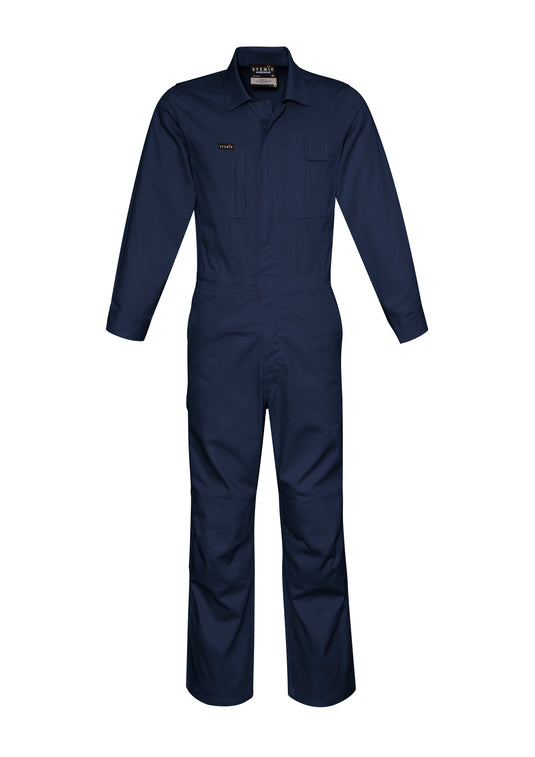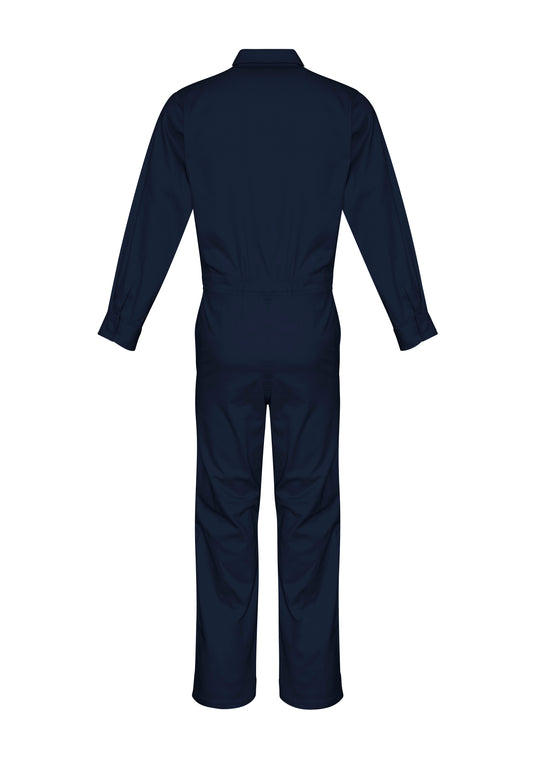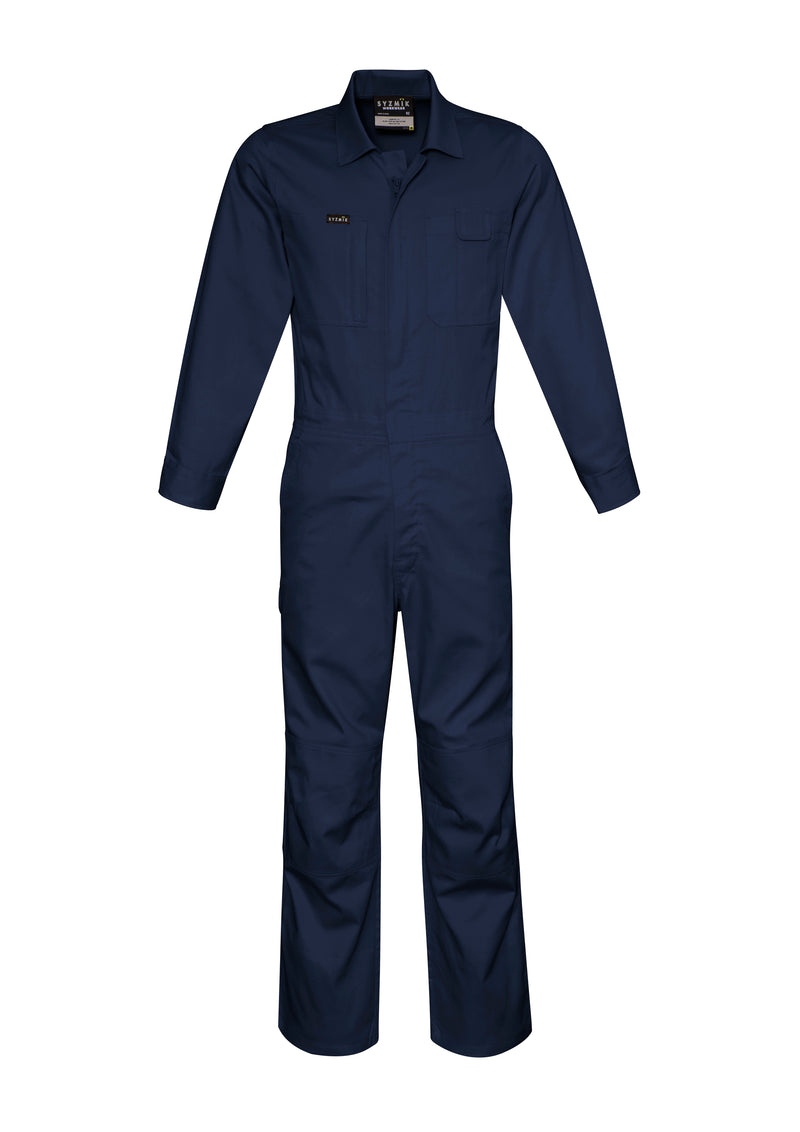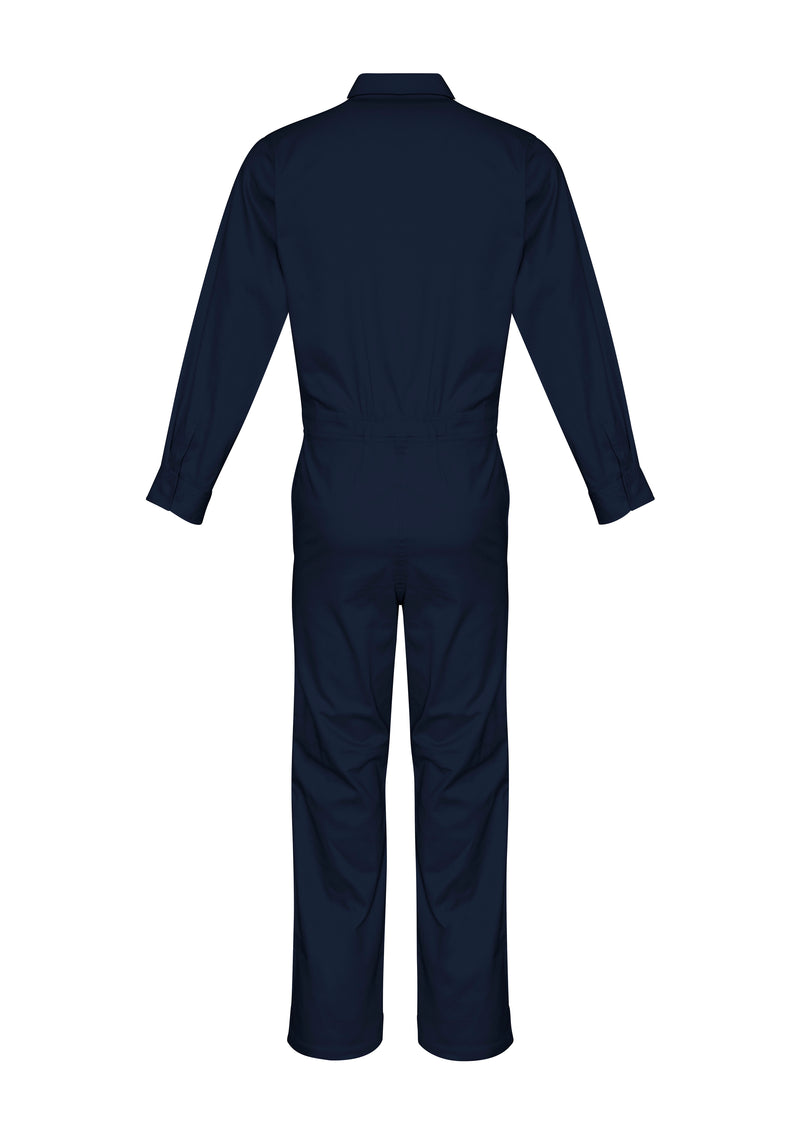 STOCK LEVELS
Need live stock levels? Talk to our team in Christchurch now! CONTACT US
Please note: we're only available within business hours, because we're real people with families and hobbies! 😎
These 100% Cotton Work Overalls are your best bet for the farm or workshop.
These 100% Cotton Overalls are ideal for on the farm, in the workshop or on that painting job. The comfortable lightweight 100% cotton fabric is ideal for the warmer weather. The elastic back ensures comfort around the waist without the overalls being baggy. These cotton overalls have plenty of storage, too, with two chest pockets (one with a mobile phone compartment), two standard pockets and one back pocket.
The 100% cotton fabric ensures these overalls breath well, keeping you cool on those hot days. 100% cotton is also far more fire resistant than polyester blends, meaning these overalls are going to keep you safer if the worst was to happen.
Popular overalls with painters, these overalls ensure you're looking sharp while keeping your clothes clean underneath.
100% Drill Cotton - 190 gsm
Made from cool and comfortable lightweight cotton drill
Two chest pockets, one with mobile phone compartment
Two side hip pockets
One back hip pocket
Two side access pockets to reach your internal pant pockets
Zipper front closure


Size Chart
SIZE:
77
82
87
92
97
102
107
112
117
122
FITS WAIST (CM)
77
82
87
92
97
102
107
112
117
122
FITS WAIST (IN)
30
32
34
36
38
40
42
44
46
48
FITS CHEST (CM)
87
92
97
102
107
112
117
122
127
132
BASIC
S
M
L
XL
2XL
3XL
4XL
5XL
6XL
7XL
WAIST TO LEG CUFF

104.5




105.5




106.5

107.5




108.5

109.5

110.5




111.5

112.5




113.5



Fitting
I found a huge size difference between 92 and 97cm. The 92cm top was fine.. Little baggy, but the bottom was quite tight around my butt. The 97cm was obviously too big on the top, but the bottom was also huge. The crutch was hanging mid thigh. So disappointed as the material and elastic waist was exactly what I was hoping for.
Great product and service
Super fast delivery and a great value product. These are light weight overalls and are very comfortable. I will be buying a few more sets.
Great customer service
The overalls I ordered arrived quickly, and were as described. Before purchasing, I had contacted Customer Service and received a prompt and helpful response. I would recommend Dori Apparel to anyone.