How to design Leavers Gear for NZ 2023
Designing your own leavers gear has never been easier thanks to the combination of Dori Apparel and Canva.
With Dori Apparel's top-quality clothing products and Canva's user-friendly graphic design tool, you can create unique and memorable leavers gear in no time.
Whether you're looking to add your school name, class year, or other special details, both Dori Apparel and Canva provide everything you need to create customised leavers gear that truly represents your school spirit.
In this blog post, we'll be exploring the step-by-step process of designing your own leavers gear using our Leavers Templates. So, whether you're a seasoned graphic designer or just starting out, join us as we discover how to create leavers gear that you'll be proud to wear for years to come.
What is Canva?
Back in the day, only highly educated graphic designers had the knowledge to use the pro software - it was specialised and expensive.
Aussie creator Melanie Perkins was helping tutor students in Graphic Design, but she noticed it was really complicated for them to just understand the basics of the programs.
So, she set out to create a program that could be intuitively used by the masses to make images, easily and for a fraction of the cost of what an Adobe subscription is worth.
While our team use Adobe to create our vector files, we love that anyone can send in a design they've created for us to work with!
How do I use Canva for my leavers gear?
If you've never used Canva before, you can start with our Leavers template. It includes some of our original designs on the back of our most popular Leavers Hoodie - the HSI.
You might need to sign up but it's free for the basic version!
Once in the template, you can play around with names, fonts, colours and placement of the prints. Come up with a couple of options to show the other classmates and help choose a final design.
How do I get my school logo in there?
You should be able to ask your school office for a copy of your school logo. Once you've got that file, you can upload it into Canva and play around with placing it on the pictures of the hoodies!
You can also replace our "school" wording with your school or club name, just to see what it might look like.
What about everyone's names?
We don't recommend trying to type everyone's name into canva. Instead, play around with our chunks of names within the design, and then send us a list for us to put into the design when we remake it as a vector file! 
If you're wanting everyone's nicknames large on the garments (usually back shoulders or bottom) then put your name in as a placeholder, to see what it might look like. A bold, clean font is best for these, as we'll be cutting them out of vinyl.
Any other tips for designing leavers gear?
1 mistake we see people make is trying to add too many things.
"Make it simple, but significant."
-- Don Draper,
Mad Men
Try to decide what's most important for your classmates to remember. Is it a school name? Slogan? Logo? What's the most recognisable aspect of your school for other classmates? Are the colours important?
What will you notice across campus and recognise immediately?
Adding Individual names or nicknames can be a really cool way to ensure the leavers gear feels personal. But, if you choose that, try to keep the rest of the design on that side simple.
Every colour you add, adds to the cost, so really consider wha
How do I send Dori the leavers designs?
If you hit "share" at the top right of the Canva screen, you'll be able to choose to download your images.
Once your class has decided on designs (you can send in a couple of options) send us the largest PNG you can (Pro/Paid Canva users can download different sizes) via email or using our form, along with which garment you'd like and how many units, and we'll be able to get you a free quote! Easy!
Click here for our 2023 Leavers Design Template (Will Open Canva)
Organising your leavers gear for 2023?
How can we help?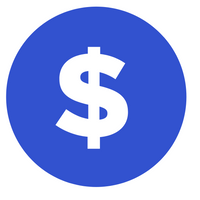 Leavers Specials
Looking to save some cash on your Leavers Gears? Check out our 2023 Leavers Specials!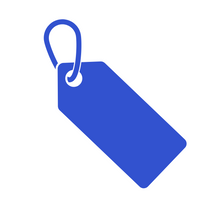 Free Quote
If you know what garments you want and what designs you're after, fill out this form to get an official quote