NZ's Apparel suppliers since 2005
Need new custom sports shirts for your team? We've got you sorted!
We supply New Zealand's ameteur and professional sports teams with their custom teamwear for on and off the field.
Whether you're a school squad, a pro team or a social club, we love to help kit out New Zealand sports teams.

We simplify the task of creating your teamwear. Our aim is to make the printing and branding process easy and worry-free, so you can focus on winning your games while we handle the details!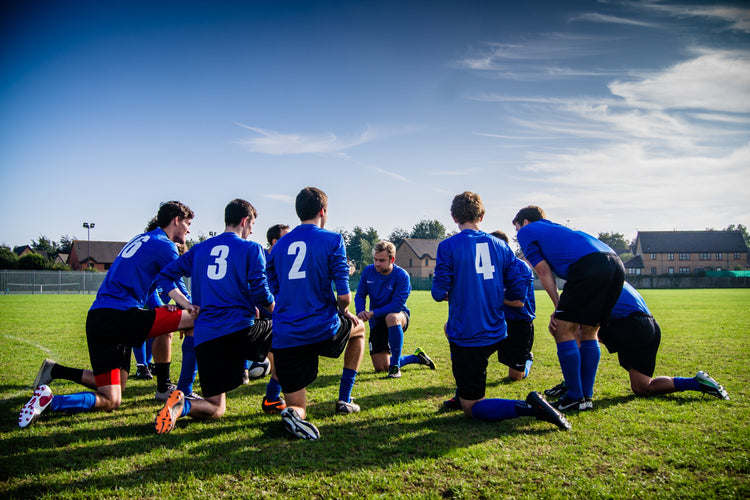 Kit out your team in 3 easy steps!
Choose your designs
Sports team names, numbers and individual names (or nicknames) are all doable, whether you're a team of 5 or 500!
Custom Teamwear, Uniforms and Printed Sports Shirts NZ
So it's your responsibility to organise the squad, and that includes the gear? Don't worry - our team of experts make the process as painless as possible for you!
The first thing you need to choose is the garments. Most "sports" garments are made from the quick-dry polyester, so it's light and breathable. If you're after something different, get in touch with our team and they'll happily help you narrow down some great options.
If you're after something more bespoke or with lots of designs and sponsor logos, talk to us about Sublimation!
Sports and Teamwear for every body
Find your perfect fit...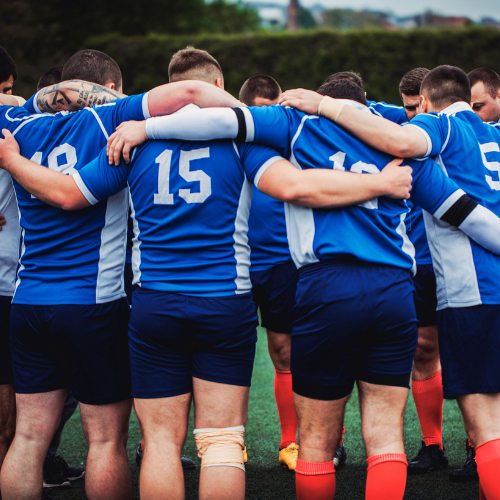 Decide on the design
Keep it simple with a single team name on the back, or give everyone a number and nickname!
You can also include a logo design if you have more than 10 on your team. Send the file through with your order form and we will price it up for you!
Not sure? Chat to the team!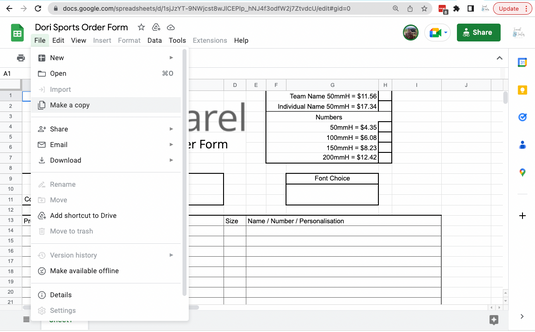 Fill in the form Online
Make a copy of our order form in Google Drive, and fill it in with your choices. Export or send a link to our team, and we'll check stock and put an order together for you! Easy as that!

Alternatively, email us a doc or spreadsheet listing out all names, numbers and sizes :)
Sports Form (make a copy)
Confirm your mockup, and we'll get your printed gear to you!
Send us your requirements and a member of our printing team will be in touch with an order. Once your order has been finalised and paid for, we will send through a mockup, confirming we're all on the same page.
Once you approve the mockup, we'll get your order in the print queue and you'll have your garments in 2-3 weeks!
Make it easy by choosing Dori Apparel for your Custom Teamwear
We have helped teams around the country with their sports gear, and are so keen to ensure New Zealanders are kitted out in the best teamwear possible for 2023.
There is nothing better than wearing a great quality shirt on and off the field, especially with your team logo emblasoned on them. Be smart, like the Cheeseballs Soccer Team from Geraldine, NZ!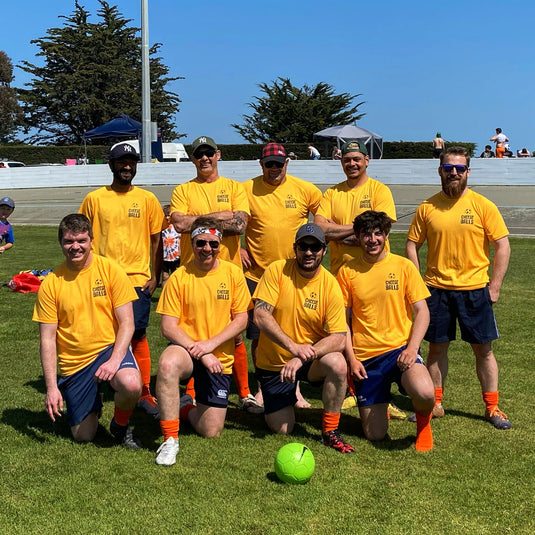 Cheeseballs Soccer Team
"The shirts were a hit with the team on the day, nice breathable fabric was great for active wear. Sizes were true, although I think a few would have gone slightly bigger next time haha!!"
"Communication from the company was very good and the ability to alter/adjust prices and specifically the brand logo made it an easy process to deal with."
"Given the excellent communication and ordering process (particularly being an nz based company rather than an overseas) made it fairly competitive overall- we could have gotten a cheaper price but we wouldn't have received our order in time or had access to the help/support network."
"I really liked using the company and would order through again."
- Andrew Newark
Capitol Signs
"Everything was good and your team was great to deal with, thanks."

Fat Bastard Pies
"Dealing with the Dori team was great as we didn't get bounced around different people, Nancy looked after our order from start to finish."
"Massive product range, good quality, good com's, good people!"
Ute Nation
"Adam and his team at Dori Apparel are phenomenal to work with and offer a variety of very high quality items. They've well and truly delivered for us time and time again and we will 100% continue to get all of our apparel and merchandise products from Dori. 10/10 team, keep up the great work!"